Product Description
Core Filling Snacks Popcorn Production Line With New Technology
1.Introduce:

1)This automatic core filling snacks popcorn production line using modular design, can be combined into variety ways according to the customer's factory space, output requiremnet and son on. This production line use electromagnetic heating,both energy saving and environmental protection,at the same time automatic temperature control, automatic mixing and automatic discharge make the production process more convenient and efficient,huge reducing the intensity of labors.
2)This line can produce caramel,chocolate,buttered,sugar,fruity and core filling popcorn etc. It tastes crispy and looks plump and beautiful.
And the important is operation is very easy and cost is lower and profit is high than other snacks food.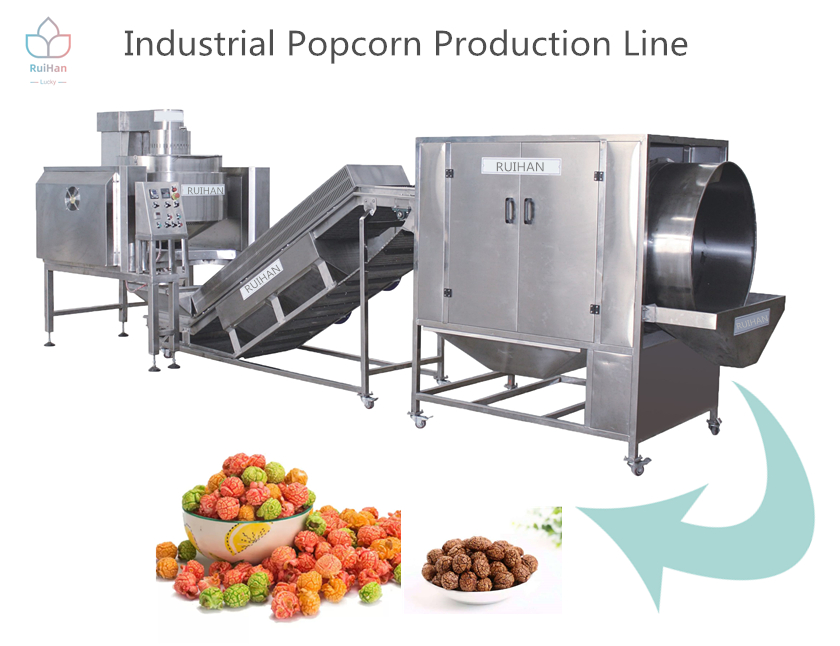 2.Basic Parameter:
Name:Core filled popcorn production line
Size:1.4x1.65x1.6mm(LxWxH)
Power&Voltage:43kw /380v/50Hz
Weight:600kg
Material:Food grade 304stainless steel
3.Advantage:
1.Use this industrial popcorn machine burst corn can ensure around 100% make ball or mushroom shape popcorn, improve efficiency and avoid waste .
2.The intelligent control and the different varieties of raw materials are set after the proper parameters are found, the production process is not required to be manually controlled, the stirring speed is setted, the constant operation is setted, to ensure the product is same quality and save labor.
3.This popcorn line can burst different corns, so can use local raw material and avoid import raw materials etc. to reduce the cost and improve the profit.
4.Adopt electromagnetic heating, intelligent heating control, saving energy.
5.High profit and low cost than other snacks food.
4.Production show: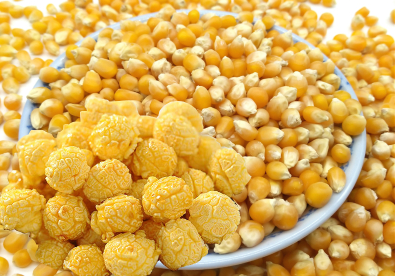 Hot selling popular automatic industrial pop corn making machine