Product Description
Automatic Flavored Popcorn Coating& Core Filling Equipment
1. Introduction:
1)This automatic popcorn coating&core filling equipment used for extruded puffed food or popcorn core filling and coating processing.
It can be control the coating and core filling requirements for different raw materials,easy to operate and high yield output.
2)This machine adopt PLC control,high degree of automation.
3)The core injection ratio can be control by adjust the running speed.
4)This machine is easy to cleaning and operate.
2.Specification:
Model No.,:ZX-160
Size:6x1.3x3.7m
Tank:160L
Capacity:200kg/h (in batches/ per20kg popcorn raw material/per 10min)
Power:20.5kw
Weight:1250kg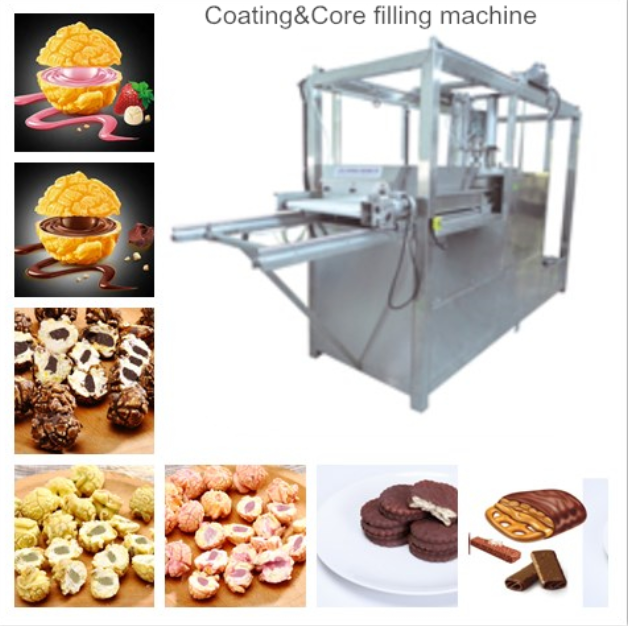 We are Manufactures and Exporter of Caramel popcorn Mixing Machines, Continous Popcorn Processing Line. Automatic Popcorn Making Machine, Automatic Popper Puffer Machine also supply caramel popcorn production line, hot oil/ hot air popcorn maker, popcorn hopper, popcorn packing machine etc, More information, Pls contact me, thanks!